Gina has been teaching ballet for over 20 years, having trained in Lafayette at Dance Conservatory and with Madame Darvash and The Joffrey Ballet in New York. As a contracted dancer she performed alongside esteemed dancers from companies such as the New York City Ballet, Houston Ballet and Pacific Northwest Ballet. Expanding her career in the performing arts, she trained as an actor in Los Angeles with Larry Moss and at the legendary Groundlings School.
Experienced in stage, film and television, Gina is a member of the Screen Actor's Guild (SAG) and the American Federation of Television and Radio Artists (AFTRA). As a writer and director, she has received top nominations from The Slamdance Screenplay Competition and The Los Angeles Filmmaking Competition and has had her films screened at the Egyptian Theatre and The Director's Guild of America in Hollywood.
Gina's first love has always been ballet, and she is happy to be sharing her knowledge and passion with her students and the community in which she was raised.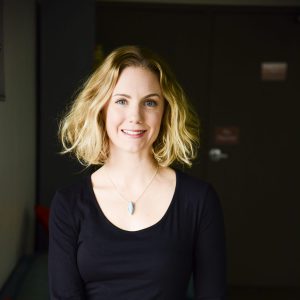 Photographer Molly Torian
Clare Cook is a choreographer, teacher, and collaborator from Lafayette, Louisiana. After a decade of living and working in NYC, Cook has returned to Lafayette with her husband, Robert Autin, to build a homebase for her professional work while still choreographing and teaching throughout the United States and abroad. Basin Arts is an extension of Cook's passion for artistic collaboration combined with her experience in arts management and theatrical production. It comes out of her desire to support the development of professional artists in a hands-on, accessible environment, thereby helping to build a more diverse and widespread creative community. To learn more about Clare visit: https://basinartslafayette.com/person/clare-cook/